First-time travelers in Arab Emirates are filled with astonishment when they see all its luxury. Abu Dhabi is a must destination for most tourists and you should not be in a hurry when visiting it. Make sure to take your time and enjoy the city to maximum. A good journey starts with a taxi from Dubai to Abu Dhabi. Since most tourist attractions are very far from each other, you need a reliable way of transportation. Not to mention that the Sheikh Zayed Mosque alone is longer than five football fields. There are waterfronts and amusements parks that are outside of the city. During the taxi ride you will enjoy picturesque nature and unique atmosphere of Arab Emirates. Make sure to book a cab in advance and select all your travel destinations beforehand to be able to just relax on the way.
The taxi prices in Dubai and Abu Dhabi are relatively cheap. However, it depends on 3 main factors. You should consider the length of the route, the time when you travel and the taxi fare in a chosen city. This is how a typical taxi price is calculated. However, if you book a cab beforehand, the company will do calculations for you. You just need to contact the company representative online or enter the start and end addresses. The company will take care of everything else and calculate the final price.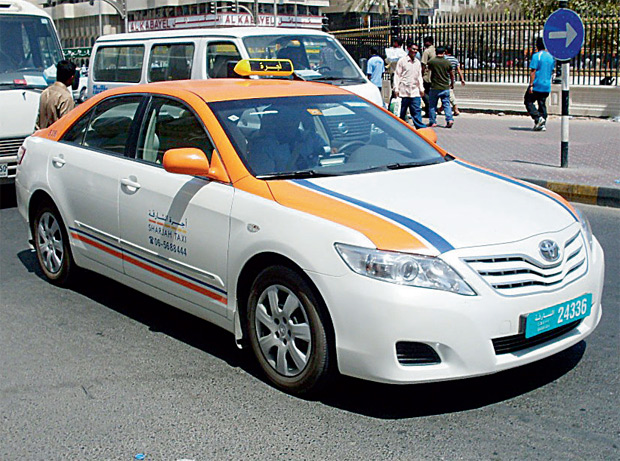 There is a taxi tariff in every city in Arab Emirates that taxi companies use to calculate the price. The new rate is normally issued every January by the government. It consists of a basic charge, time-dependent factors and kilometer prices. You should also calculate for waiting and standing times. The company also accounts for the start and destination places, determines the shortest distance between two points. Then the company estimates the driving time and the distance to calculate the value. You will know the price for your upcoming journey in advance. Of course, the start and end destinations don't have to be in Dubai or Abu Dhabi.
How the taxi fare is set
Dubai to Abu Dhabi taxi fare is set by districts and cities, each uses their own factors. You can find the latest taxi tariff in the official ordinance. It is a must for all cabs and companies within the driving area. It can't be undercut or exceeded. Modern taxis have calibrated taximeters installed in them. Officials regulate this very carefully.
There are ways to travel from Dubai to Abu Dhabi by bus or other public transfer but you can only pay in dirhams. Moreover, you can't book a place in advance or make sure you arrive at your final destination. Usually you have to take multiple busses in order to travel from an airport to your hotel. Moreover, buses don't drive at night. Unlike public transportation, private taxis allow you to choose a convenient pick-up place and time. There is also one thing about buses in Abu Dhabi tourists should know: once they are full, they start driving ahead of schedule. You may have to wait for another bus. When it comes to a cab, the friendly driver is waiting for you at the right time. The driver will hold a sign with your name on it.
Dubai Taxi service encourages affordable taxi rides across different cities. It's your smarter way of traveling. If you book your ride in advance, you will enjoy a seamless travel experience. Your driver will be waiting for you. You will benefit from knowing the price, route and all other details upfront. Drivers stay in-touch with you while you're flying to Dubai and can wait if your flight is delayed.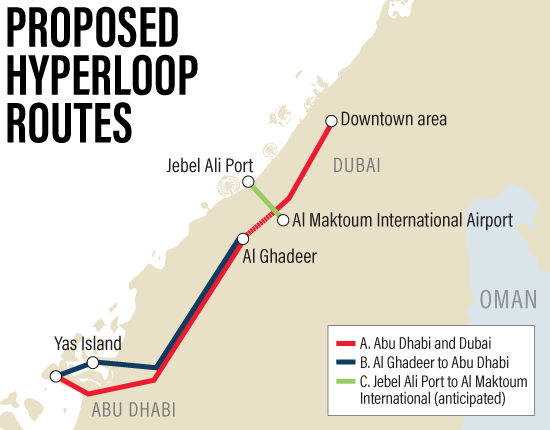 There is a way to enhance city transportation and traveling experience between different cities. Just book your taxi in advance and enjoy the most convenient travel from Dubai to Abu Dhabi. These are the places of superlatives, fully customized to suit all your interests and wishes. There are dozens of tourist attractions and whether you decide to see, you won't be disappointed. Below we list the most popular places to visit.
For example, you can visit the Palm islands and check out the famous Atlantis hotel. Then go to the tallest building in the world Burj Khalifa. Don't forget to visit the most luxurious hotel Burj Al Arab where everything is made of gold and marble. Finally, explore the Dubai Marine to get the best spices and gold accessories. When the weather is too hot, water fountains of the Dubai Mall can feel quite good.
Tourists who don't have a car typically use taxi services. They are relatively affordable compared to other popular countries. The speed is monitored; taxi drivers must follow approved regulations. Overall, the ride is very safe.
When you order a cab in advance, the driver will be waiting for you in the arrival lounge. The driver will hold a sign with your name on it. And if you get lost, he/she will find you in the airport. You don't need to tip cab drivers though tips are appreciated.