Abu Dhabi and Dubai are the biggest cities in the country, and they are not far from each other. A picturesque Sheikh Zayed Road separates the cities. When you hire a taxi from Abu Dhabi to Dubai, you should expect an hour-long drive that thousands of people make every day. For some it's a commute to a work place, others drive to see worldwide famous tourist attractions.
Even though Arab Emirates have no problems with public transportation, there is no direct bus between Abu Dhabi airport to Dubai. And if you want to take a bus, you have to combine it with taxis to arrive at your destination. This will reduce the cost of a taxi a little bit but at the cost of your convenience. And still you will have to hire a cab for over a half of your journey. Instead of a one-hour drive, you will spend two hours driving to Dubai. Therefore, many people choose to drive by taxi from the very beginning.
For people who drive a cab, the route is very straightforward. The road is new, no bumps on the way. Some people just rent a car and drive by themselves. But for those who don't want to stress about driving in a foreign country, there are great ways to travel between the biggest cities in Arab Emirates.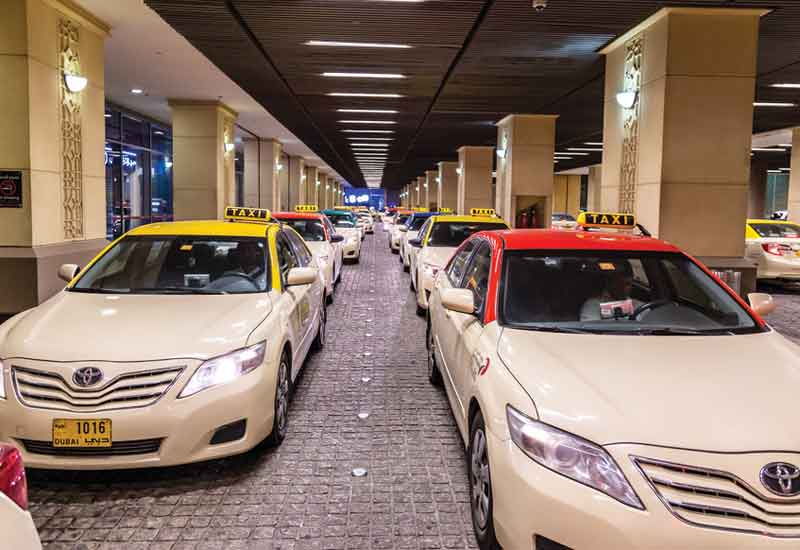 A cab is the simplest and the most convenient way to travel between Dubai and Abu Dhabi. However, this can be a costly option. You can cut the costs if you travel with friends. The final price depends on the final destination. Luckily, taxis are metered and you will only pay for kilometers. There is usually a start rate that you need to pay for just getting into the taxi. If you book a cab in advance, you will know about the final payment beforehand.
If you travel in a group (small or big), you can enjoy an affordable taxi drive. You will have a peace of mind knowing you will be dropped at the right location. And even if you're a lone traveler, you may be willing to spend a little bit more on a taxi.
Taxis are undoubtedly the easiest and less stressful way to get from one city to another. It is reliable, comfortable and quick way to get where you want. We all know that it can be hard to take several busses and then a cab after a tiresome flight. Hopping in a taxi on the other hand eliminates any stress from your travel.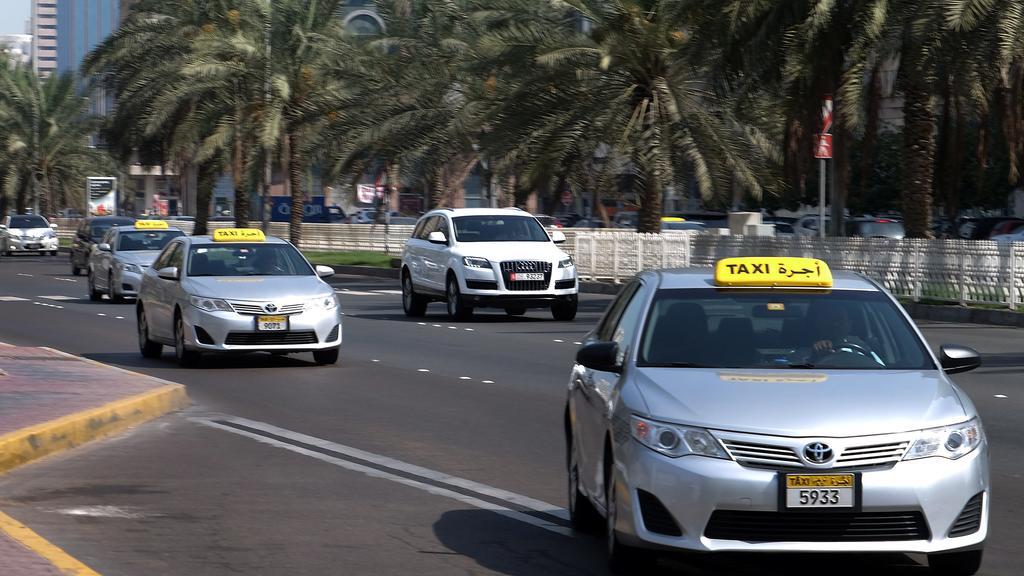 There is one thing about Abu Dhabi that tourists should know: none of the famous places is near each other. If you're planning to visit Emirates Palace or Louvre, you should plan your day ahead. The easiest way to navigate around is by taxi, and with smart planning costs will stay reasonable. It makes the most sense if you want to make multiple stops or travel with family or friends. Below you can find the most famous tourist attractions and plan in advance your taxi tour.
The Louvre Abu Dhabi
The Louvre works all year round and it is the first branch of the famous museum outside France. When you get inside, you will see a collection of over 600 art pieces, displayed in more than 20 galleries. The galleries are a state of art, and people stay inside for hours. You will see works drawn from ancient and modern civilizations all over the globe. You will see the result of human craftsmanship from ancient times to modern days. There is a permanent collection of 300 pieces including Van Gogh, da Vinci, Matisse.
Qasr Al Hosn
Qasr Al Hosn is one of the oldest buildings in the city. It dates back to 18 century and shows what the city has gone through during the past decades. Qasr Al Hosn started as a small watchtower built by tribes in a place where they found water. You should get to this old fort and have a look at the exhibition right next to it. It's opened daily from early mornings to late evenings.
Emirates Palace Hotel
Emirates Palace Hotel is a relatively new tourist attraction built in 2006. It's one of the most recognizable hotels in the country. The building cost was $5 billion and it shows. There is a parking lot for 2 500 cars, interiors made of marble and gold, gold vending machines and more. You can have a look around free of charge. Some people are interested in ancient sculptures in the Barat Collections. Others want to see the famous domed hall. The hotel is opened all day long.
Sheikh Zayed Grand Mosque
Some people aren't interested in sculptures, history or religion. However, Sheikh Zayed Grand Mosque is worth visiting. It is the Taj Mahal of Arab Emirates and the landmark building is so famous for its unusual architecture. The building was completed in 2008. When you get inside you will see crystal chandeliers, attractive mosaics, the largest glasswork and a hand-knotted carpet. The latter was crafted by 1 200 artisans. If you come late in the evening, you will see how illumination reflects the moon cycle.
Abu Dhabi is one of the best places to visit in the country with numerous activities. You can make your travel more enjoyable by booking a taxi in advance. Enjoy stress-free sightseeing and nature.